Unplugged messages – objet du quotidien
March 28, 2022 @ 9:00 am

-

1:30 pm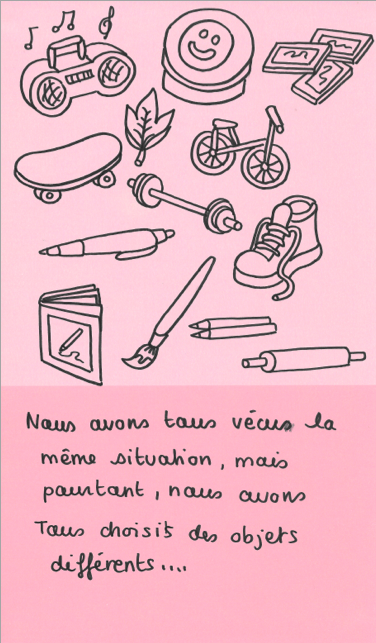 L'atelier Unplugged Messages – objet du quotidien a eu lieu le 28 mars 2022 sous la conduite de Bérnice Vialard au Lycée Arts et Métiers, Luxembourg. L'atelier a montré comment le rapport d'intimité à un objet choisi de son quotidien est une façon de tenir la distance lors d'une épreuve personnelle qui semble ne jamais devoir se terminer.
Unplugged messages propose des ateliers participatifs de création de messages unplugged, ouverts à des jeunes de 12 à 27 ans réunis autour d'un intervenant artiste plasticien, scientifique et/ou professionnel de la communication. D'une durée de 3 heures chacun, les ateliers se déroulent dans les écoles, dans les maisons des jeunes ou en plein air.
Le projet « Unplugged messages (Stay connected to yourself and others during and beyond the pandemic) » est proposé et mis en oeuvre par le Luxembourg multi-LEARN Institute dans le cadre du program "ACTiON Jeunes – bien vivre la pandémie" financé par l'
Oeuvre Nationale de Secours Grande-Duchesse Charlotte
.


Unplugged messages – objet du quotidien