Leilu Exhibition – "UKOMMEN!"
June 17, 2019 @ 6:30 pm

-

8:30 pm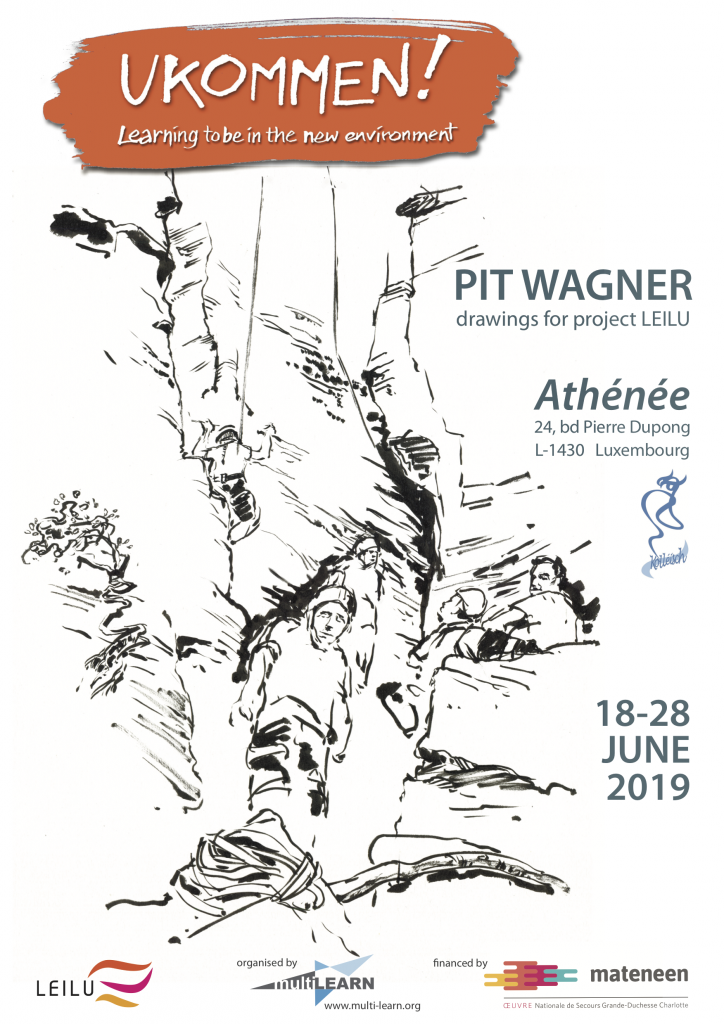 The opening of the exhibition "UKOMMEN!" took place on 17 June 2019 at 18.30 at Athénée Luxembourg (24 Boulevard Pierre Dupong, L-1430, Luxembourg). The exhibition displayed Pit Wagner's drawings of the activities of project LEILU,
"Learning to be in the new environment: A holistic approach for youngsters in Luxembourg"
The coordinators of the LEILU project made the choice of an on-site documentation, rather than documenting the activities by taking photos. Pit Wagner was recommended to us for this specific set up and the exhibition is a selection of his work within the project.
The exhibition was financed by Œuvre Nationale de Secours Grande-Duchesse Charlotte within the framework of mateneen.
Photo Gallery
Leilu Exhibition – "UKOMMEN!"